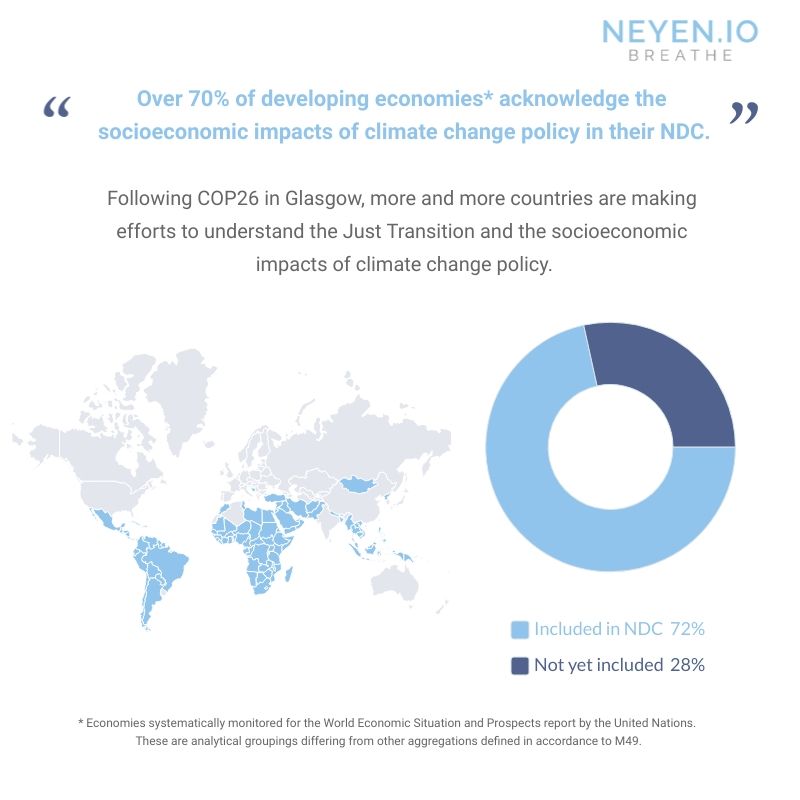 Countries are increasingly acknowledging the opportunities of a Just Transition, as well as the potential impacts of climate change policy. Below we recommend specific actions for countries making efforts to understand the Just Transition.
Climate change will have wide-ranging consequences, but countries are now also increasingly aware of the socioeconomic impacts that policies aimed to tackle climate change can have. Addressing these is the primary objective of the Just Transition.
Governments around the world can take specific steps to address the impacts of climate change policy by gaining a deeper understanding of the Just Transition. Specifically, countries can:
Develop Just Transition roadmaps ― Examining the road to implementation of climate policies and their relationship with the Just Transition is key. Countries need to design the appropriate policy and institutional frameworks for the integration of Just Transition.


Develop and evaluate Just Transition metrics and indicators ― Developing methodologies to understand gaps and opportunities for a Just Transition and quantify over time the progress to ensure potential negative impacts are properly managed.
Neyen experts invite governments, organizations, and development institutions to get in touch with us to discuss how to best achieve comprehensive climate policies and analyses to champion the Just Transition.