Coal continues to represent a major portion of energy generation, especially in countries with vast reserves. Burning coal also accounts for a large portion of global emissions and pollution.
Coal is currently subject to greater scrutiny. This is in light of global emissions commitments, public health considerations, and attempts by governments to reduce pollution. It is set to be a large topic of discussion surrounding the COP26 UN talks in Glasgow this November. 
This post highlights the context of how coal's existence as a mainstay of energy generation is being challenged to achieve net zero emissions by 2050.
Coal has a complex history of transition
The history of the transition from coal has been complex. Done improperly, it can have far-reaching effects including socio-economic dislocation.
In the 1980s in the UK, thousands lost their livelihoods and the economic productivity of the region was damaged. [1]
Coal has maintained its prominent status due to the immense political capital that the industry represents, as well as the difficulty in addressing the environmental and social concerns of divesting. Additionally, renewable energy technologies have only recently become viable alternatives due to increased capacity and decreasing costs. [2]
A tipping point for coal
The global decline of demand for coal, and coal-produced energy, by importing nations may soon reach a tipping point. This is due to the breadth of global net-zero commitments which threaten future demand, and the increasing maturity of alternative cleaner technologies.
Nations must consider the challenges and opportunities
Nations that face the prospect of phasing out coal need to consider the significant challenges and opportunities that may arise from divesting from this mature industry.
These challenges can vary significantly due to:
Global energy market trends and demand.
Energy generation needs based on economic growth, grid configuration, and renewable energy integration viability.
Dependency on mining in the economy.
Alternative industries viability.
Past transitions away from coal can serve as a baseline for policy planning.
Importantly, the phasing out of coal on the demand-side of the industry must not be considered in isolation from challenges across the supply-side (mining operations and processing facilities that sell the fuel).
When planning for the phase-out of coal, intervention on demand or supply may have unintended effects on:
Indirect workers, including those in the informal sector.
Communities that depend on mining and power plants. These socio economic impacts may spread well beyond the local and regional community where power plants are located.
Coal supply chain dependent sectors.
If not properly planned, limiting economic growth when an alternative source of cleaner energy is not available.
National budget and social support systems in countries highly dependent on the mining sector.
In local contexts, communities may be highly affected through the closure of coal-fired power plants and mining operations. In these cases, the political success of the transition is dependent on socio-economic assessments and financing that helps workers and local economies to recover through alternate employment.
Successful transitions from coal
Past successful transitions away from coal can serve as a model for policy planning.
The Ruhr Valley, Germany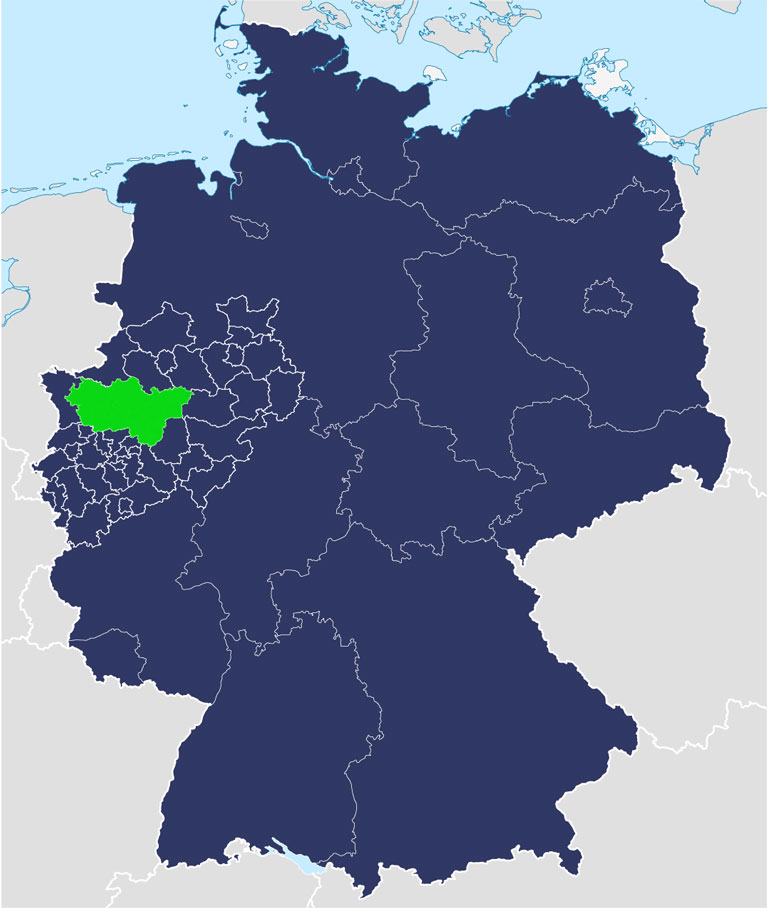 This is an example in the local context of the Ruhr Valley.
Formerly a prominent coal mining region, the Ruhr Valley saw its last mine close in 2018 with minimal effects on employment. Rather, mining job losses were offset by employment in the manufacturing sector, such as iron and steel, and in the services sector.
This economic restructuring was achieved in part through tripartite collaborative efforts between employers, unions, and the state. [3]
Chile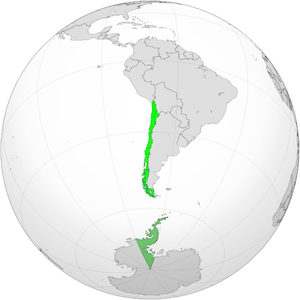 Another example comes from Chile: Ambitious closures of coal mines threaten approximately 14,000 jobs directly and indirectly provided by coal-fired power generation.
Chile has recognised the need to ensure a just transition, and updated their NDCs to reflect the need of these concepts being applied in the decarbonization of power generation, with more work yet to be done on the ground. [4]
Paramount to this transition, in Chile and elsewhere, is also the cancelling of new coal projects that have potentially already been planned and agreed to.
China
While such planned action must be carefully considered in phase-out projects at the national and regional level, environmental, health, and safety concerns erode the position that coal once had on the global energy-production mix.
In countries like China, where air pollution is a major concern, stringent air pollution regulations have dug into the profitability of older coal-burning stations. This impacts the landscape in which new coal plants operate. [5]
Air pollution regulations mean that coal projects must operate at air pollution levels akin to that of gas-burning ones. When the requirement of new pollution reduction measures is then coupled with the rapidly decreasing cost of renewables, coal operations are naturally pushed out of the market. [6][7]
* Disclaimer. Official delimitation of areas and borders are being updated and might not reflect the official position of Neyen.io. Country borders or names do not necessarily reflect the official position of Neyen.io. This map is for illustrative purposes and does not imply the expression of any opinion part of Neyen.io, concerning the legal status of any country or territory or concerning the delimitation of frontiers or boundaries.
An opportunity for economic growth and resilience
Fortunately, renewables provide opportunities for both developed and emerging economies. Reports point towards major cost savings if new energy projects utilize cheaper renewables over coal, and low-carbon development pathways create jobs and provide new sources of economic growth.
The transition from coal will vary between regions, however, with some countries having ample alternatives, while others more reliant on mineral exports and fossil fuels possibly facing greater obstacles in the transition.
The risk of stranded assets
Significant stranded assets, non-return on investments, and a dwindling market for coal are real risks in a world that is preparing an attempt to achieve 2.0 °C and 1.5 °C scenarios. Governments and energy companies now see the writing on the wall.
Approaching 2050, and despite short term needs to increase coal based generation, NDC commitments entering in force will further suppress the demand for coal. A number of national governments have made commitments to reduce coal:
In May 2021, all G7 countries agreed to stop financing international coal projects by the end of the year along with phasing out support for fossil fuels. [8]
In September 2021, China stated its intention to end financing for coal projects abroad. [9]
The role of global finance
Global financiers are also active players in this transition. Consumers, investors, and other stakeholders are voicing concerns about environmental, social, and governance (ESG) issues. A growing focus on sustainable and climate-focused investment can be seen in initiatives such as the Task Force on Climate-Related Financial Disclosures (TCFD) and the Principles for Responsible Investment (PRI). 
More and more, investments in coal and other fossil fuels are being perceived as risky. There are two main reasons. First, investors may suffer reputational damage. Second, policy and transition risk, including higher carbon taxes and stranded assets, may decrease investment returns. At the same time, renewable energy technology such as solar and wind are now cost-competitive with coal.
In some cases, investors in coal projects have demanded returns that exceed fourfold those needed from renewable energy projects, to accommodate the risk associated with new coal projects. [10]
A proactive approach to meeting Paris Agreement goals.
At COP26, all these factors will contribute to the discussion on the need for coal phaseout
While some nations are shaping up to be late adopters of these changes and have positioned themselves as skeptics of the transition, others are leading the change. Alok Sharma, UK Minister of State and president of COP26, has been vocal when urging nations to end the coal industry [11].
COP26 may also serve to highlight the significant opportunities that could arise from phasing-out the coal industry. These opportunities include increased competitiveness, the creation of jobs, and economic growth. At the same time, it may bring into focus the fact that achieving NDCs and global net-zero commitments faces significant challenges on a world energy stage that continues to rely on coal [12].
To get on track for meeting the Paris Agreement goals, countries must become more proactive in their efforts to reduce the role of coal in people's lives.
Share your savvy
If you enjoyed this article, show your thought leadership by sharing it with your network!
References
[1] Coal Mine Closure and a Just Transition for All
[2] The 1.5oC target and coal sector transition: at the limits of societal feasibility
[3] Germany: The Ruhr Region's Pivot from Coal Mining to a Hub of Green Industry and Expertise
[4] The labor impact of coal phase down scenarios in Chile
[5] Enabling a Rapid and Just Transition away from Coal in China
[6] Renewable Energy Prices Hit Record Lows: How Can Utilities Benefit From Unstoppable Solar And Wind?
[7] Majority of New Renewables Undercut Cheapest Fossil Fuel on Cost
[8] In climate push, G7 agrees to stop international funding for coal
[9] US doubles climate finance to $11bn as China pledges an end to overseas coal support
[10] Coal financing costs surge as investors opt for renewable energy
[11] COP26: Alok Sharma urges nations to banish coal
[12] European Investment Bank Group – Coal Regions in Transition Overview 2020